Welcome to families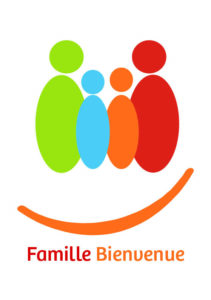 At the Grange d'Ychippe, our younger hosts are particularly welcome.
We have adapted our gîte specially for your children. It also carries the "Famille Bienvenue" label, a new label for successful family holidays launched by the Maison du Tourisme Condroz Famenne. Unique in Wallonia! That means that most of what you might need is available on-the-spot. No need to fill the boot of your car.
You will find great equipment in the house including all you need for a walk, to play outside, games for rainy days as well as ideas and advice … you can travel light !
In the house you find :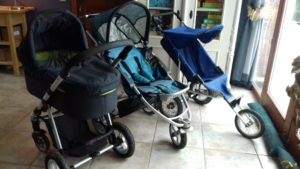 Three all-terrain buggy including a pram, two travel cots with mattress and sheets, a baby bouncer, a baby bath, a changing table, a playpen, 3 highchairs, a pilot light, a potty, a toilet trainer, a bottle warmer, a "Babycook" (it cooks, reheats or defrosts food with steam and mixes) and kitchenware for toddlers are at your disposal. No need to bring any of these !
To play :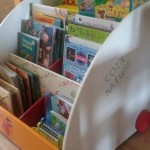 In case of bad weather, you will benefit from a large play area with a safe gate in the corridor on the first floor (with Legos, duplos, Kapla, board games, card games, dolls, puppets, puzzles, farm animals, books, colouring books, comics …), including a table football for teenagers.
We also have a « nature corner » for young and old. You will find binoculars, a magnifying glass, a compass, books to learn about nature (animals, seas … books with games, activities …), books on ecology and the discovery of our planet, board games related to environment.
Outside :
Your children will enjoy a 25-are wooded garden (shared with the owners) with a splendid view on the Famenne and the Ardenne Forests : ping-pong table, football, badminton … )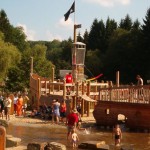 If you decide to go out of the garden, you will find the magnificent Domaine de Chevetogne. This domain concentrates in one place all the expectations of a family : convivial spaces, walking trails through forests and gardens, sports fields and huge tremendous playgrounds. The park has been designed with a focus on well-being.
Specific playful visits and scavenger hunts for families are organised (in Spring and Summer) at the castle (Château de Vêves), the "Sleeping Beauty Castle". All children are disguised as knights and princesses during their visit of the castle. Check their website for more information.

To walk :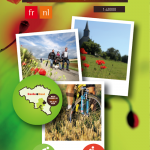 An IGN map of the region is at your disposal for the time of your stay. The map called "Promenades en Condroz" (walking through the Condroz region) will be a precious tool during your next getaways ! In addition to the traditional pictures "rest areas, info points, … " this map will also inform you about eating places, departure points for the trails, shops of local products and museums. The walks are listed in a complete table in which the walker will find the point of departure of the trail of his choice, its length and the colour of its markings.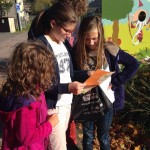 The tourism office of Condroz-Famenne set up a new tourist product for families : mes Aventures d'Enchanteur (my experiences as a "magician"), namely 4 trails fraught with pitfalls, investigations and challenges :
– In Ciney, the investigation is intended for the 8 to 12 year old ! Meet Marguerite, the famous cow. She will teach you how to change her milk into a witch's apprentice magic wand.
– In Hamois, paper chase intended for small children ! Meet the "Nutons" of the castle of Hubinne. They will let you know how to change salt into precious stones.
– In Miécret, an investigation for the 8-12 years old ! The appointment is made at the three Fontana brothers. They will indicate you how to grow a splendid bouquet of flowers from the magic water of the village (Miécret) and an ordinary sheet of paper.
Child-friendly safety instructions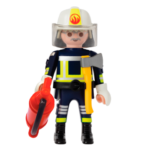 Doing a fire drill with your family to evacuate the house increases the chances of going out unharmed in the event of a fire. When you arrive at the gîte, you just need to locate the emergency exits, the evacuation signs and read the instructions. This is done in schools and nurseries, why not in tourist accommodation!
La Grange d'Ychippe has adapted its signage to children, which will allow them to feel concerned during the evacuation exercise.