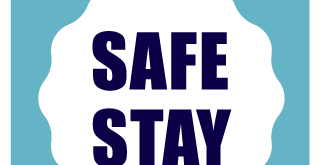 Our Covid19 commitments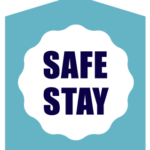 Due to the exceptional context, our establishment is committed to respecting the "Save Stay" Charter in terms of prevention against Covid-19. We wish to allow you to spend pleasant moments while ensuring optimal hygiene and safety for all.
Within this framework, we commit ourselves to:
comply with government guidelines and recommendations on combating Covid-19
designate a focal point responsible for documenting and making available the protocols to ensure the best possible health safety
to ensure that barrier actions and recommendations are respected by everyone
strengthen disinfection throughout the facility :

by adapting our organizations and our cleaning plans
by using and providing you with the recommended disinfectant products

adapting the layout of our accommodation and the way it is used to the health context
promote the dematerialization of our communications, payments and invoices
Your well-being remains our priority!
We will always give you a warm welcome with the required distance and a colourful mask on your face. This will not prevent us from smiling behind the mask, showing you the assets of our house and garden or giving you a welcome gift.
As we usually do, the welcome and the visit of our gîte will be done with the first arrivals, in order to limit interactions.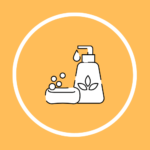 We will show you the facilities that have been put in place:
Hydroalcoholic gel and soap dispensers, disposable tissues as well as a bottle of disinfectant and a thermometer will be at your disposal during your stay.
The keys will be disinfected and already laid out on the front door.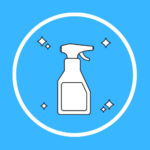 In addition to the usual cleaning, we will disinfect:
Childcare equipment
The toilets, bathroom furniture, the trash cans,
the banisters,
handles and knobs on doors, furniture, windows,
household appliances, surfaces and worktops,
the remote controls,
the plastic tablecloth in the dining room
the map of the region's walks
At each departure, all rooms are well ventilated. Mattress and pillow protectors will be changed and cleaned at least 60 degrees.
The cleaning cloths (rags, rags and dishcloths) will also be cleaned at at least 60 degrees and the cleaning equipment will be disinfected.
For each of these steps, a checklist will be filled in so that nothing is forgotten.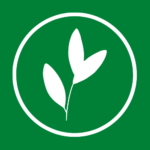 The gîte is adjoining our house. The shared garden of 26 ares leaves enough space for everyone to enjoy the outdoors in complete serenity and with strict respect for social distancing for the safety of all.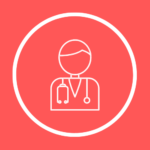 You  find here a list of pharmacies, doctors, on-call services and hospitals in the region :
Full hospital (emergencies and all services): CHU Dinant-Godinne in Herbuchenne (Dinant) with on-call service.
Closest pharmacy and pharmacy: Daubie pharmacy, rue de la Gare 123 at 5590 Leignon, tel: 083/21 18 10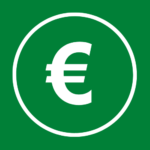 The guarantee will now be paid electronically at the time of booking.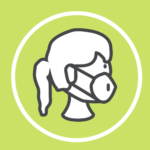 On arrival, we ask you to wear a mask, and to respect the required social distance. In subsequent contacts, these arrangements will also be in place.
Every evening, in addition to the dirty dishes, you are asked to put all the utensils used during the day in the dishwasher (corkscrews, can opener, etc…).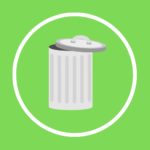 At the end of your stay: we ask you to empty all the dustbins and bins in the house (bedrooms, toilets and bathrooms) into the sorting bins provided for this purpose in the kitchen.
All handkerchiefs must be disposed of in the closed waste bins in the kitchen and bathrooms.
It is imperative that you take back all your food or personal hygiene products and do not leave anything that belongs to you on site.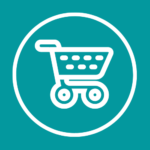 We trust local producers and traders. We propose you to adhere to our approach:
Your advantage :
We will take care of bringing back your groceries and dispose of them in the gîte before your arrival,
no contact with other customers,
no potentially infected plastic, no unnecessary waste, no errands to run and your trunk empty.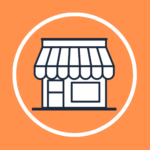 By taking advantage of the local shops nearby: the village of Leignon has a quality butcher's shop, an artisanal cheese dairy at competitive prices, a small convenience store and a bakery-pastry shop-chocolate factory.
Your advantage: less contact with other customers, healthy and quality products.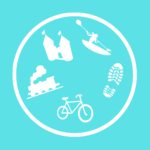 Depending on the circumstances related to covid19 , local tourist activities are likely to be closed. However, some may open during the summer.
We will keep you informed via social networking sites of reopenings as they occur and will inform you upon your arrival of opportunities to take advantage of the region's assets.
But the region has many treasures that are accessible at all times:
The art trails
Marked out walks on foot, by bike or mountain bike
Authorized sports activities (Kayak, tennis, etc…)
Enchanting adventures for children
the many viewpoints over the Meuse valley and its treasures (Dinant, Poilvache, Freyr,…)
We will make it a point of honour to offer you activities in line with your desires or centres of interest so that your stay remains an unforgettable experience despite the limits imposed by covid19.
Plus, trust your immune system: get some fresh air, breathe, eat and drink healthy, smile at life and think positive! At Ychippe's barn, it's our health secret (not a secret at all ;-))